(Last Updated On: September 18, 2021)
Corona has an excellent idea following up on Saltwater brewery
Positive news for wildlife and the environment
Before telling you about this great idea, I want to give you some background information on the founder of Corona beer.
Senor Antonio Fernandez
A small Spanish village in the province of Leon has become news, as suddenly its 80 residents have become millionaires. This miracle happened because of Antonio Fernandez, who was born in 1917 in Cerezales del Condado. He died in August 2018 at the ripe age of 99. He never forgot his birth village where he grew up in great poverty, together with his 12 brothers and sisters. Senor Fernandez bequeathed each inhabitant an inheritance of $2.5 million.
When Antonio was 32 years old, he emigrated to Mexico in 1949 together with his wife.
In this unfamiliar country, he became successful and CEO of Grupo Modelo in 1971. This is the company where the world famous Corona beer has been brewed since 1925. Corona Extra is the second most imported bottled beer in the USA. It reaches nearly $700 million sales a year. In old times they served this blend of malted barley hops and corn and yeast simple with no garnish.
Nowadays it is normally served with lime. If you love to drink cerveza, you will squeeze the lime into your beer. The question arises: why a slice of lime? The story goes it means the use of lime is to keep the flies from sitting on the mouth of the bottle. The production of Corona beer is huge. The brewery can produce 20 million bottles in 24 hours.
A new and helpful invention
Coming back to what this article is about, some good news for the environment. Corona will test 100% plastic-free-6-pack rings at the beginning of 2019. They posted this very positive news in The Good News Network. I am happy to forward this news, as one does not read positive news so often. Anything which can help the environment and animals is worth mentioning.
They make these new rings from plant-based biodegradable fibers, together with a mix of by-product waste and compostable materials. After being discarded and coming in contact with water, the non-plastic rings serve as food for marine animal life. We have dirtied our planet with plastics, all kinds of plastics in many shapes.
More than a million marine creatures and birds and animals sadly lose their lives to plastic trash. The plastic rings holding beverage containers in 6-packs is one culprit. Sea animals are eating it or becoming trapped by it and are dying at an alarming rate.
Big beach cleanup
They recognized the harmful nature of these rings in the 1970s, and people were speaking out about it. Even if it forms only a small part of the total plastic waste, it is good to realize the danger. In 1988 there was a beach cleanup, organized in Oregon. Within a few hours, a group of volunteers had collected 1,500 six-pack rings.
Photodegradable is not harmless
In 1994 The EPA forced all manufacturers of these rings to make them photodegradable, that means they break down in the light. It then takes various months for that to happen. In the meantime, those smaller pieces still pose a danger as they float in the water.
Animals are suffering from plastic pollution
Birds get their necks stuck in plastic rings and bags, whales consume large amounts with each massive intake of what they think is food. Sea lions get strings around their noses. Turtles eat plastic bags because they float like a jellyfish (an important food source to the turtle) they have even found these poor animals to have container rings wrapped around their shell, causing horrible life-threatening deformities. Soon there will be more plastic in the oceans than fish.
In Africa, the cattle are feeding on plastic, and it clogs rivers up with plastic trash. It is high time something is done about this worldwide problem. One should not forget that plastic is made from petroleum. Some 8% of global oil production is used for making plastic.
I am happy to tell you some good news too. Worldwide people are trying to solve these problems. How about organic and biodegradable bags? I bet that the cows do not mind an edible piece of plastic, and at least it is not dangerous to their health.
A beneficial joining of forces
Corona beer partnered with a nonprofit organization, Parley for the Oceans. With combined forces, they did big cleanups on the beaches of 15 different countries. The harvest was 3 million pounds of plastic waste. It will be a good idea when those plastic rings do not exist anymore. Corona is a global brand and consumed in many countries worldwide, so this action gets attention. Another item which is very dangerous for the environment are Ghost Nets, I hope this problem will also be tackled soon.
There are more well-known beer brands like Carlsberg Beer who are seriously looking for green alternatives to this plastic danger their products produce. Hopefully, all companies will feel inspired by this and will follow these good examples.
This video shows you that harmful can be turned into helpful.
Conclusion
It is possible to make a change, and Corona beer is showing the world one way. Many small things together will make a big impact. On a personal level, one can also do things to improve our environment. How about asking your local bar to change the plastic straws for paper ones? These straws also end up in the ocean and harm marine life and birds.
This is the book for all beer lovers
Do you know about the different beers? The list is extensive, going from pilsners to hazy wheat beers, Belgium-style abbey and Trappist ales, barrel-aged brews, and many more. You will read how to start your own beer cellar, and what beer goes with what food. A perfect gift for a beer drinking friend or for your own library.
.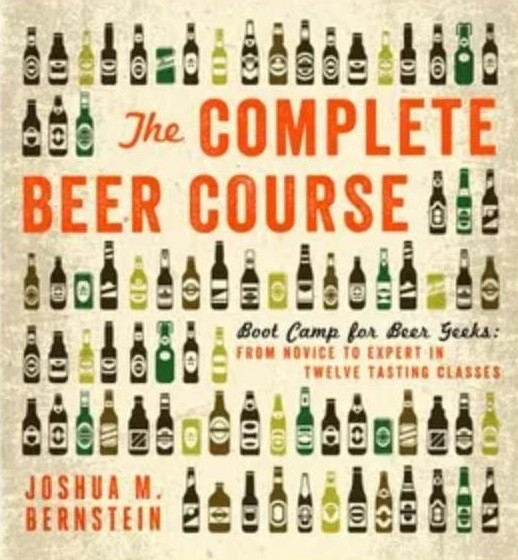 .
Recently, I have come across this disturbing video. Our habitat is being so polluted that soon we will have reached the point of no return.
Before you leave, have a look at Recommendations. It is a special page I have made with a collection of things I hope you will find interesting.
Source: Leslie Salzillo on 28/12/2018 for Daily Kos
Photo Source: Pixabay
We can all help with reducing the plastic overload on our Planet. Perhaps you also like to read this post.