(Last Updated On: July 30, 2021)
Pesticides are harming the brain of bumblebee babies
.
.
The harmful effects of pesticides
When I read this story, I felt saddened. Once more the bees are suffering and now even baby bees suffer. Living on my farm, I love to observe nature and enjoy the small things that happen in my garden. Whenever I see somebody drowning in one of my many fishponds, I reach with a stick or use my finger to save a little life. It might be a snail, butterfly, or sometimes a bee.
I have written a couple of posts about bees and the importance of their survival, as it is linked to our survival. Their habitat is disappearing and as there is massive spraying of the crops, there are few places where they can fly around without being in danger.
The story I mentioned at the beginning of my post is upsetting as once again it shows the harm we do to nature. Modern technology certainly has a good side and in this case, has helped researchers of the Imperial College London to provide proof of something worrying. Something perhaps nobody had been thinking about before. Pesticides are bad for baby bees. How do we know?
It is possible to use micro-CT scanning technology and with this device, they discovered that in certain parts of the bee baby's brain, abnormal development was detected when exposed to pesticide. The baby bee was not a bee yet, as it still was in its larval phase. I am not a scientist but dare to say this is probably the phase of development comparable with a human embryo.
The term micro-CT scan intrigued me. What exactly is a CT scan? One hears the word often nowadays. It is a multitude of X-ray measurements taken from many angles. The result is that you get a cross-sectional image of that area. This enables you to look inside the object without the need for cutting. This device is, of course, fantastic as it allows you to look inside a human brain or another organ.
This is a company that makes micro-scan machines and looking at the images on their website is amazing.
This is a lovely YouTube video where you see bees hatch. Nature is wonderful. Please take your time to watch, it is only one minute.
.
.
Bringing home poisoned food
When the grown-up bees bring home food that has been sprayed with pesticides, it affects the developing babies. They might become bees in the end but will be handicapped. An awful thought as once again we are the ones producing this harm.
Tests were made, and they compared the result of different bee colonies. Those bees that gave their babies clean food produced healthy offspring, and the colony thrived. In the colonies where poisoned food was fed to the babies, slowly but surely the total bee colony would become of lesser quality, as the bees could not fulfill their task.
The neonicotinoids, a systemic agricultural insecticide resembling nicotine used worldwide, would attach to the part of the brain responsible for learning. The bees would be less clever and would not function well in their own society, posing a risk to the survival of the group.
The pesticides brought into the hive will accumulate so you can imagine how unhealthy this environment will be for the bees.
The connection between bees and humans
It is said that when there are no more bees, we can not survive. Humanity will be gone within 4 years. If pesticides are so dangerous for the brains of baby bees, are you starting to think on the same line as I do? What about the brains of unborn human babies?
Pregnant mothers who are eating food sprayed with a pesticide will pass it on to their babies. The food a mother eats during pregnancy is of utmost importance. I have written a post on the health benefits of nuts for baby's brains. 
.
 
.
Pesticides are bad for all living things
People suffer the consequences of their own inventions and pesticides are a good, albeit sad example. First, there are the people who work with pesticides on a regular basis. These are the farmworkers and pesticide applicators.
The symptoms are far from funny as it can mean acute organophosphate (OP) pesticide poisoning. The symptoms can be nausea, abdominal cramps, dizziness, diarrhea, anxiety, and confusion. These symptoms can be severe but with a little luck can be reversible.
People who eat sprayed foods for a longer period might not be so lucky. Wikipedia describes frightening symptoms.
The long-term effects could be cancer. A rise in leukemia, lymphoma, brain, kidney, breast, prostate, pancreas, liver, lung, and skin cancers is observed. When a mother is exposed to these pesticides at her work while pregnant, it may cause Wilms' tumor and brain cancer.
The frequent use of insecticides inside the home and using herbicides like Roundup outside in the garden could cause your child to develop blood cancer.
They have linked pesticides to infertility issues in males, from alterations in sperm, and altered hormone function. Pesticides can cause your baby to be born with low weight and developmental defects. Pesticides and toxic substances affect your child before it is born. Later on, in life, it might experience problems in learning because of a lower IQ 
After that, the choice of jobs is reduced and it will severely hinder this new human being in its possible capabilities. Pregnant women should eat organic as much as possible as this will reduce the risk by some 80%. You want the best for your baby, right?
Conclusion
I just wonder why we are doing this to ourselves and the rest of creation. Fauna, flora, and man suffer these things. Has it lowered our IQ so much already that we do not see the danger anymore? The brain of a bumblebee baby and the brain of a human baby have one thing in common, pesticides harm it. Let us get rid of this harmful invention.
Supplements for your health
Organixx, a great company with excellent products. Just click on the photo and it will take you to their catalog of products. Our food is deficient in minerals and vitamins because Big Agra has depleted the soil. That is why we need supplements added to our diet. Take a look. I think you will not be disappointed.
.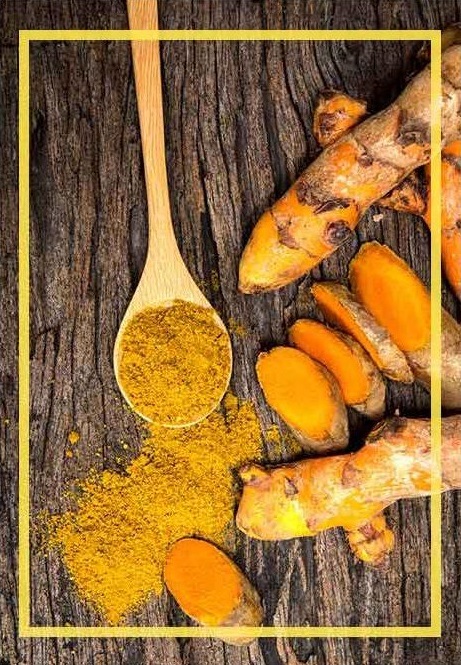 An Organic story
I have come across this unusual story you might not know about. It is obvious that eating organic most of the time will help avoid health issues.
Have you heard of the tiny town of Mals in Tirol, Italy? The town of Mals is high in the eastern Alps and has grown its produce organically for hundreds of years.
In the valley, big apple producers were invading, and these companies relied on pesticides. The winds would take the toxic spray and bring it to Mals. Organic farms and lands with livestock were threatened. There came a moment when the town of Mals said stop. All the inhabitants joined in an effort to confront this disaster.
The forward-thinking mayor and a group of activists have banned the use of pesticides, making Mals the first place on Earth to do so. It is a shining example that it is possible to live a healthy and pesticide-free life. This started a movement that is spreading in Europe and the United States.
The book "A Precautionary Tale" is a special book. It gives hope for the future.
I have made a special page for my visitor. You will find a collection of interesting things on my Recommendations page. Please have a look.
Source: Phys.org article on March 3. 2020, by Imperial College London
Photo Source: Pixabay
One has to be informed about what is happening in the world. You might care to read the following article, one of those eye-openers I promise you.