(Last Updated On: April 23, 2022)
How cleaning Products affect the health of your Pets
Hello, I am Michael and Taetske invited me to be a guest commentator on her website.
The toxic dust in your house
In recent news, house dust may be hazardous to your pet's health. In a study published in Environmental Health and Technology, indoor cats are especially sensitive to organohalogen compounds that are absorbed by household dust.
The study evaluated the house dust in seventeen Swedish homes, the blood samples from house cats resident in the homes as well as samples from the food sources. To establish a baseline, cat food was purchased matching the reported diets of the households in question.
The problem is that many organohalogens are present in our homes. You may not think so but how many items do you have that are sprayed or treated with flame retardant. The study investigated at least ten known compounds and found a significant correlation between serum and dust samples.
.
You may not think that this is important, but I would advise you to reconsider. Many of our household chemicals are heavier than air, so they sink to the low levels in the house.  Who besides our furry friends inhabit the low levels, maybe babies?
Smoking also dangerous for your pets
My mother lived in a mobile home in the Colorado Rockies. And much to my chagrin, she smoked a pack of cigarettes a day. She did not believe that cigarette smoke was harmful to her pets. One time while visiting her, I cleaned the furnace filter and found it was absolutely filthy with a dark brown sticky substance.
I proposed that this was nicotine and tar from cigarettes. It wasn't until her cats started developing cancer symptoms that she started questioning her stance.
I had left two wonderful animals with her for a while. Within 4 years, I lost a beautiful Cornish Rex to sinus cancer. She had lost a Cornish Rex I had given her to breast cancer, and a feral beauty she had adopted as a kitten to lung cancer. Soon, she would develop cancer and the rest is unnecessary to discuss.
Be proactive and protective with your pets (and children) and air the house out often.
There are more dangers you may not be aware of. We found that other things can seriously affect your pets, Look at my post beware of frontline for more information. You may also want to visit this site as well: Frontline Side Effects.
A recommended book
With all the chemicals in our life, one should pay attention to the little ones who live near the floor. Do you know how the poisonous chemicals in your home might be affecting you, your children, and your pets?
Even if you are a casual smoker, you need to realize that cigarette smoke might be captured by your air filter, but it is also just as likely to be re-circulated through the ventilation system.
In this book, you will find practical, cost-effective methods for detoxing your home Less Toxic Living is a discussion on how to reduce your in-house exposure to all sorts of household chemicals. Take a serious look at your indoor life. Your health, the health of your family, and your pets will benefit.
.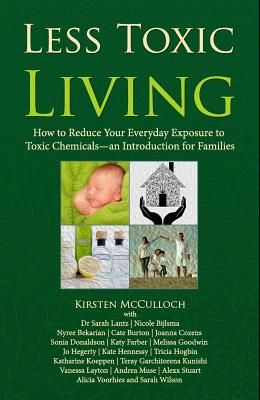 .
Conclusion
I present you with the following video of 30 October 2017, which is quite an eye-opener. There are many harmful things in your home you are so used to that you do not realize they are dangerous.
Do not miss this informative video.
I have made a special page for you with a collection of items you might be interested in. Before you leave, have a look at Recommendations.
Source: NaturalHealth365 and My Life
Photo Source: Pixabay and Private
Our modern life holds many toxic substances and we often do not even realize they are there. Perhaps you are interested to read the following post.