(Last Updated On: July 30, 2021)
Sugar is more addictive than Cocaine!
We eat too much sugar
Everybody knows by now that eating too much sugar is bad for you. Strangely enough, this knowledge has not stopped people from eating more and more sugar every day. Even if you try to be careful.
The food industry pulls some dirty tricks on us by hiding sugar in about any man-made food you buy. The eating of sugar causes obesity, insulin spikes and elevates the risk of heart disease, cancer, and diabetes.
The Loss of Vitamins and Minerals
What perhaps is not so known is the fact that sugar depletes and reduces the absorption of important vitamins and minerals. Too much glucose in our system can cause a deficiency which one should really take seriously.
Vitamin C is important for our immune system and also for tissue regeneration, and as it uses the same transporters as glucose,  too much glucose can interfere with the correct function of this vitamin.
Magnesium gets depleted by too much sugar but is needed by just about every organ in the body.
Calcium cannot be absorbed while eating sugar.
Chromium is drained by sugar. This trace mineral has an important role in blood sugar control, and its absence will cause higher blood sugar levels.
Inflammation
Then there is the deadly connection between Sugar, Acidity, and Inflammation. The intake of sugar has seen a sharp rise in the last 50 years. This is due to mainly soft drinks.
Today Americans are eating an average of 133 pounds of sugar a year and that does not even count for all the bagels, pasta, and bread that break down to sugar.
Sugar has been related to a rise in Alzheimer's and Dementia. Older people fare much better on a higher fat and protein diet. Sugar makes your pH more acidic, and that is the beginning of the end. If one does not eat fruits and vegetables but concentrates on eating man-made foods, slowly but surely you will create an acid environment which is the ideal place for illnesses to form.
It will make a sodium/potassium imbalance, to then augment your stress hormone cortisol, which makes you stay in a constant alert situation.
This will be followed by the making of more free radicals, which then damage your mitochondria, which in its turn accelerates aging and fat storage. In total, not a good picture. This is not the right way to reach old age in a healthy body.
Are you nervous as you have too much stress?
We live a stressful life, always on the run. Our food is often not the right type of food. We need something to help our immune system. We need to be protected from free radicals. With all the problems we have, we might feel down.
Organixx has some useful products. The product below helps you with the above-mentioned issues.
.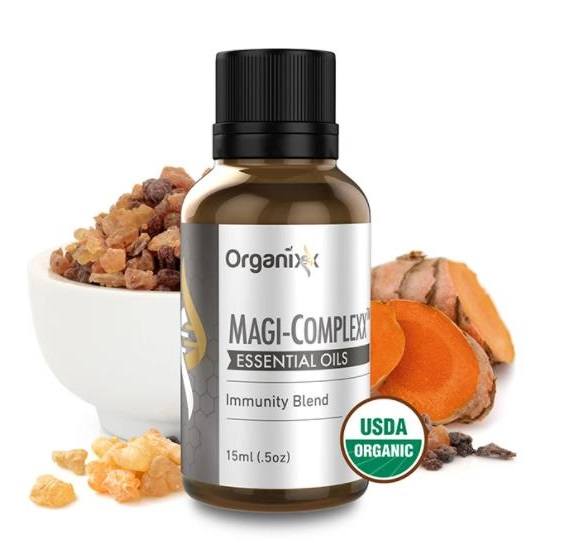 One can call this book a classic
When scientist John Yudkin wrote his book Pure, White, and Deadly in 1972 he was mostly ignored. Now, 50 years later, we know he was right, but it has not changed our habits. We are eating more sugar than is good for us. Obesity and many other conditions related to eating sugar are on the rise, and if we do not change our chip in a few generations, we will all be obese.
.
It is possible to lower inflammation
To lower inflammation the same as oxidative stress, you will have to be more than careful about what you put into your mouth.
Increase healthy foods: fruits and vegetables, raw or lightly cooked and if possible organic.
If you buy man-made food, you have to read the labels carefully. If it says "low sugar" look on the back and read nutrients facts. It would be a good thing to check the following link, which was written by Jonathan Bailor: 57 Sneaky Sugars to Avoid.
Pseudo healthy foods
Beware of "healthy" foods and especially drinks. What you find in a "healthy grocery store does not make it healthy. Also, remember that carbs break down to sugar like the bag of potato chips etc.
Often the so-called healthy foods are worse than normal foods. Healthy foods often have artificial sweeteners, bad fats, and other additives. The best thing is to read the labels. Do not buy something which you cannot read and understand what is written there.
Do not miss the following YouTube video. It is the biggest food epidemic of all time. We have fallen for this lie, wake up.
I would like to mention one last thing
Sugar is cancer's preferred food, cutting out sugar is the first thing one should do if diagnosed with this illness. Cancer has no chance to grow in alkaline and well-balanced body. Your immune system, if kept healthy with the right foods, will be able to keep it at bay.
I have made a special page for you. Before you leave, have a look at Recommendations. I hope you find something of your interest.
Source: NaturalHealth365
Photo Source: Pixabay
There is another big lie, do not eat salt. Perhaps you also find it interesting to read the following post.