(Last Updated On: March 16, 2022)
Cleopatra and her natural products
Everybody has heard the name, Cleopatra. This name became widely known when the film with Elizabeth Taylor came out in 1963. There are many well-known facts about this Egyptian queen who reigned during the 1st century BC.
Being a woman in those times and a ruler (she shared the throne with her 10-year-old brother Ptolemy XIII) must have been a tough time for her. In those times, it was normal to marry a brother or sister.
She faced difficult beginning years, with floods and famine, and the Egyptian economy was not at its best either. Soon problems arose with her brother and that forced her to flee to Syria. There she gathered an army around her to try to regain the throne. She returned to Egypt and faced her brother in Pelusium.
She ruled Egypt for 21 years. She was installed on the throne, lost her kingdom, regained it back, was on the verge of losing it again to then, after assembling an empire, lost it all. She had 4 children, one of them with Julius Caesar. Had an affair with Mark Antony and died at the early age of 39.
She was the richest woman of her time and enjoyed great prestige. Even if there were other female rulers, she still was the one who stood out. She had built a fleet, controlled a currency, and was successful in suppressing an insurrection.
She could speak nine languages, which really is quite an accomplishment. It was very practical to be able to speak to all people directly, without an interpreter. After a fifth-century A.D. earthquake, her palace disappeared in the Mediterranean. The only things that remain are the coins with her face on them. We know all these facts.
In 1996 her lost palace was found in the sea. Here you can read that fascinating story.
Hygienic habits in old Egypt
The following hygienic habits might be less well known to us modern humans. Remember, it is not so long ago that people would take a bath on Saturdays, entire families sharing the same water. A couple of centuries ago it was normal to send your laundry out every 3 months or even every 6 months for cleaning.
You might think we have improved a lot by having a shower once a day and putting on some fresh clothes as well. In old Egypt, one knew a lot of things that had to be rediscovered in modern times.
Bad breath
To have bad breath was a no-go in those times. They would boil herbs combined with honey to a paste, then solidified in pellet form, which helped with this problem. By 3000 BC, people with mouth wounds were getting help as documented in the Edwin Smith Surgical Papyrus. It seems they invented a kind of toothbrush which was simply frayed ends of twigs.
The Egyptians used a natural toothpaste made of salt, pepper, mint, and dried iris flowers. One has only recently discovered that iris has beneficial properties in the case of gum disease. You can see that Egyptians were well advanced in their time.
Did Cleopatra know Tumeric?
Speaking all these languages, she was familiar with different cultures. It is known that one can make great face masks with Tumeric. So I bet she was familiar with the use of this spice.
Organixx, is a great company with excellent products. Just click on the photo and it will take you to their catalog of products. Our food is deficient in minerals and vitamins. That is why we need supplements added to our diet. Take a look. I think you will not be disappointed.
.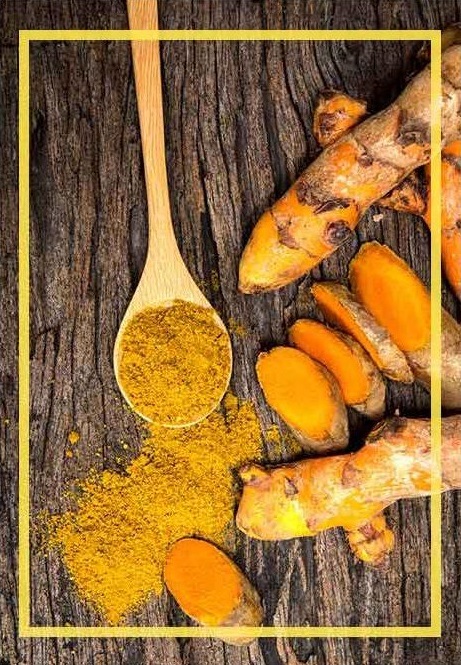 Shaving under the arms
Egyptians did not like strong smells, so they shaved and used nice-smelling spices like citrus and cinnamon. It is said that the ancient Greeks followed this habit of shaving under the arms. At that time, people were not yet conscious of the sweat glands and their connection with a strong body odor.
Well, we now know that fresh sweat does not stink, but old sweat does because of its bacteria. The Egyptians were also well advanced in other fields.
Did you read the book Sinuhe the Egyptian? In this book, the bathing habits are discussed of the Egyptians, albeit the wealthy ones. Sinuhe was a high-ranking official.
A very well-known book
This book was first published in the United States in 1949. It caused quite a stir, as many people found it obscene. I think nowadays nobody would think that anymore. It is an epic tale and I remember when I read it I found it an exciting tale.
One does not know the origins of Sinuhe, but over time he becomes the personal physician of Pharaoh Akhnaton. A fascinating story.
.

Cleopatras beauty secrets
All these things Cleopatra knew and used and it is said she knew some more. Most women like to use lipstick and the women from ancient cultures were no different. To achieve the red dye Carmine, one needed the shells of beetles and some ants. This was made into a paste and used to paint one's lips.
Think that Carmine is still used nowadays in cosmetics, in candy, and as a food coloring. We have all heard that to keep her skin soft and smooth, she would take a milk and honey bath. It would leave a fresh and sweet smell.
As a face mask, she mixed aloe vera with honey, one of her many tricks. In those times, the use of henna was widespread. She used it for painting her fingernails and also her hair.
They used sea salts for a great body scrub. Mixed with olive oil, it moisturizes and exfoliates. We should not forget rose water, an excellent facial tonic, and slightly astringent. I use it myself in the morning and evening. This queen knew a lot about natural things, which helped her to stay beautiful.
A heartwarming story about Cleopatras soap
I read a Spanish newspaper and on the June 23rd issue of SUR, Susana Zamora published a marvelous story. It is the story of a Spanish woman, Letizia Buzon, who gives work to Sirian refugees in a factory in Turkey.
These people from Aleppo in Syria make soap bars of olive and laurel leaf oil said to be the soap recipe Cleopatra used 2000 years ago.
The soap of Aleppo originates in antique Babylonia. Known in history as the first soap or also as Cleopatra's soap. Later it traveled to other countries like France where it is known as the soap of Marseille and in Spain as the soap of Castilla. The ingredients are 100% natural with a mixture of 60% virgin olive oil and 40% laurel leaf oil.
The high antioxidants and anti-inflammation properties of the olive oil together with laurel leaf (which is anti-bacterial with properties of antiseptic and antiviral benefits) make this Aleppo soap really special.
The head of the dermatological department of the 9th of October Hospital in Valencia, Vincente Alonso stated that with these exceptional properties this soap is ideal to treat skin with acne, all types of dermatitis, and psoriasis.
The beginning
Since 2015, Mrs. Buzon has led a Spanish company dedicated to the import and export of special machinery used in beauty salons. She travels a lot and especially to Turkey, where she came in contact with refugees from Aleppo who are still making this soap.
She decided to found a factory and has now 50 employees, people who have lost everything, their home, and their country.
This project has given them a future and also their self-esteem back. They have a monthly salary of 600 Euros and 14 day holidays, something unheard of in Syria. There are plans for 7 new factories and 400 workers.
How the soap of Aleppo is made
In October and November, the harvest of the oils takes place. After pressing the olives and laurel leaves, the soap mixture must be "cooked" This process starts in January and continues until April. In May, 9 months of drying start.
We have started the production of 100.000 pieces in Gaziantep and some 500.000 pieces in one of the few surviving factories in Aleppo. Refugee workers do the entire process and it is completely manual.
One worker, Ali Salathi, who thanks to his salary in Turkey, could reopen his factory in Aleppo. From Turkey, they send all the necessary materials for wrapping and preparing the transport. When everything is ready, they take it to the port of Latakia in Siria. From there, it travels to Turkey to be distributed to the rest of Europe.
The Spanish company of Mrs. Buzon takes care that all workers have a regular working contract according to Turkey's laws and with the salary of 6oo Euros nearly pays double of the minimum interprofessional set wage.
Conclusion
It thrilled me when I read this story. It is so positive, giving people hope that there can be a future even if you have lost your home and your country. I hope this soap will come soon to the Spanish market where I will buy it when I find it.
I wrote this post in June of 2018. In 2022, on Facebook, I started seeing the advertisement of Letizia Buzon. You have the link here. I have now started to use the soap myself. I wash my face mornings and evenings and am very pleased with the result.
I have made a special page for you with a collection of things you might find interesting. Before you leave, have a look at Recommendations.
Source: Newspaper SUR
Photo Source: Pixabay
Always try natural products, but know which ones. You might like to also read the following post.