(Last Updated On: July 30, 2021)
The Nitrates in vegetables are good for your eyes
Remember when your mother told you to "eat your greens"? Small children normally dislike greens and have to be persuaded to eat it. It usually comes as a bribe or a threat such as "if you do not eat your greens, you will not get to play outside" or "you will not get dessert".
These are time tested and only occasionally successful methods a mother might use to entice a child to eat healthy foods. Why is it that my Mother always insisted on this? She might have known it was "healthy" without actually knowing all the whys.
Now we know there are many whys you should eat more greens
The consumption of leafy greens is said to lower the risk of macular degeneration. Macular degeneration is the leading cause of vision loss of people over 60 years of age. Worldwide over 196 million people suffer from macular degeneration. Data for the year 2020. It is predicted the number will reach 288 million by the year 2040. This is alarming news, and one wonders what we can do to prevent this.
An acclaimed book, revised and updated
Did you know that over fifteen-million Americans have age-related macular degeneration (Amd)? This ailment is advancing rapidly and will strike over 200.000 people this year. Dr. Lylas Mogk, the founding director of the Visual Rehabilitation Research Center of the Henry Ford Health System, has a personal and unique understanding of AMD.
Having this book you get information how to reduce your risk factors, hear about the latest groundbreaking treatments available, and a lot more.
Processed meats are no good
In the past, we have been hearing that nitrates are not good. Bacon, salami, ham, and other processed meats have nitrates and it's harmful to your health if you eat processed meats every day. Do not stuff yourself on hot dogs. All these meats have one thing in common.
They have added nitrates, which, after being chemically reduced to nitrites (N02), will give the meats their fresh looking pink color and help to keep the meat fresh. The problem is that it increases the formation of N-nitrose compounds in your body, which is a possible carcinogenic.
Some Nitrates are good
One might think it is best to stay away from nitrates. The answer is yes and no. Nitrates (also known as sodium nitrates and NO3) and ammonium are fertilizers in the soil. They break down to nitrogen, a nutrient required for healthy plant formation and growth. Nitrogen, when added to the soil (directly through manually applied fertilizer or through absorption from the air), supports vegetative growth and will show up in the leaves.
Recent studies have confirmed that the conversion of dietary nitrate and nitrite to nitric oxide is very beneficial to our health. It dilates and relaxes arteries and it helps with controlling your blood pressure and could be helpful in preventing heart disease. That makes sense, as it is the clogged arteries which cause heart problems.
Our eyes, the mirror to our soul
Coming back to my topic, the eyes are such a sensitive organ. With our modern life habits of smoking, too much TV, sitting at the computer, obesity and a poor diet, including large amounts of saturated fats, it is a wonder we can still see.
When you have macular degeneration (AMD) you will suffer from a blurry vision, dark spots, distortions, and colors kind of fade. By the way, smokers have a quadruple risk of developing AMD. Just as well I gave up smoking by the end of 2015.
Medical treatments for your eyes
As for medical treatments, there are a couple of things one can do.  Light treatment (photodynamic therapy) combined with injections in the eyes is one form of treatment available for those suffering from the wet form of AMD. These treatments have to be repeated on a regular basis and do have some side effects. Now I ask you, how would you like needles stuck into your eye. I would definitely prefer a natural method.
Food changes that help
I think we are much better off making some dietary changes. A study was presented and published in The Journal of the Academy of Nutrition and Dietetics. 2000 Australian adults were screened for 15 years. The researchers tested the effects of eating vegetable nitrates.
They came to the conclusion that after eating between 100 and 142 mg of vegetable nitrates daily, their chance of developing early AMD was lowered by 35%. They compared this to people who would normally eat less than 69 mg a day. Now, this is fantastic news as this method is so easy to do. Plus the fact it has no side effects.
A more recent study, which included over 100,000 participants who were 40 years or older, showed that eating 240 mg a day had 21% less chance to develop glaucoma, this compared to those people only consuming 80 mg a day. Although glaucoma is not macular degeneration, there is a commonality in that consuming leafy nitrates helps to reduce the chances of developing eye problems.
Now you will probably like to know what to eat
There are many things out there which will provide with a decent amount of nitrates. Included in the list are Butterleaf lettuce (200 mg per serving), Cilantro (257 mg/serving) and rhubarb (281 mg/serving).  Eating these appears to be a good idea. There is one vegetable which beats them all, and that is Arugula. It can boast a fantastic 480 mg of nitrate per serving.
First, I would like to tell you a bit about the history of Arugula
It has been known since Roman times and was grown as an edible herb in the Mediterranean area. You will find it mentioned in a famous poem, Moretum, attributed to Virgil, which contains the phrase: "et Venerem revocans eruca morantem" (" and the rocket which revives drowsy Venus(sexual desire) ")
It is said that during the Middle Ages it was strictly forbidden to grow rocket in the vegetable gardens of monasteries.  Anyhow, in 802, Charlemagne put out a decree making it possible to grow in gardens. Arugula is easy to grow, but mild frost will turn its leaves red.
A helpful book on leafy greens
This book is based on the latest health research. Mosty people are not familiar with dark green leafy vegetables. In this cookbook you will find delicious recipes which as a significant side effect will keep your eyes healthy.
Know your greens
You might think, oh no, greens again. You should not be afraid and try different mixtures, here come some ideas you might want to try. You will find it is exciting to learn how to make tasteful mixtures and at the same time get your daily amount of nitrates, your eyes will thank you.
 Some supplements added to your diet
You sometimes need to take supplements as you cannot eat so much. It is important to choose your company well. It does not help if you take inferior supplements.
Organixx, a great company with excellent products, just click on the photo and it will take you to their catalog of products. Our food is often deficient in minerals and vitamins. That is why we need supplements added to our diet. Take a look. I think you will not be disappointed.
.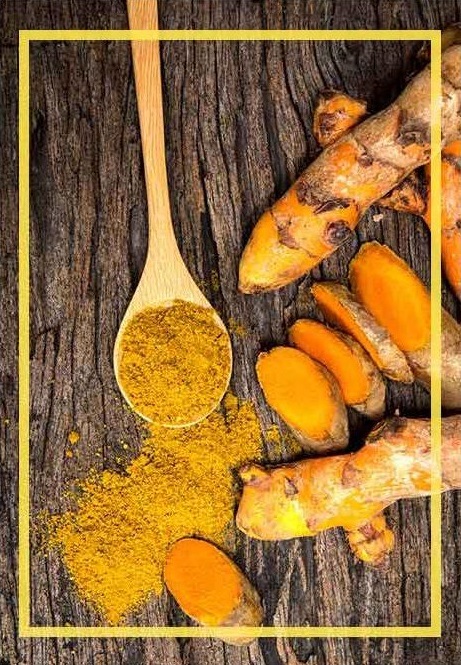 .
As an afterthought
There you see, your mother was right when she told you to eat your greens. As science advances more and more the secrets of nature are revealed. How helpful and good it is to eat natural things has once more been proven right. Take care of your eyes, you only have 2 of them.
Before you leave, have a look at Recommendations. It is a special page I have made for you. I hope you will find something of your interest.
Source: Lori Alton for NaturalHealth365 and Wikipedia
Photo Source: Pixabay.
Your Microbiome is an extremely important part of your physical make-up. Perhaps you would also like to read the following post.