(Last Updated On: November 11, 2021)
How Monsanto, the developer of Roundup® convinced me to abandon the use of all pesticides on my orchard
I have been convinced that (Roundup®) specifically and all pesticides, in general, are a danger to human health as well as that of non-targeted fauna and flora. We should not believe Monsanto when they tell us their product Roundup is harmless. The truth is coming to light slowly but surely.
My Spanish Story
When I started on my finca (farm) in 1981, I had no idea about anything related to agriculture. My Spanish gardener, Miguel, told me that to get rid of the bad weeds, I should buy Roundup®. Monsanto produces this weed killer, and it is used worldwide.
Over the years, the use of Roundup is greatly reduced, or even forbidden in most European countries by now.
In the U.S. it is still used and now in the year 2018, the first court case against Monsanto was started. On part of my property, a piece of land approximately 1000 square meters with orange trees and cobblestones around the house and a big cobblestone patio Roundup was used.
The farmhouse is 180 years old and cobblestones look very nice when they are clean. Obviously not meant for running around in high-heels. Whenever I have a party outside, I remind my guests of the need to wear flat shoes.
Pesticides in my garden
So, to battle the weeds, I bought a big can of Roundup®, and using a sprayer, my gardener applied the product to the orange field and all the cobblestones. For sure, the weeds were starting to wither away within a few days.
About 3 weeks later, Miguel started to sweep the cobblestones in the patio with a big broom, and the dust was flying. The next day, I found some dead fish floating in the small concrete fish pond I built myself.
On the orange fields, the snails that had been creeping up the tree trunks had fallen off and were laying in a white circle around the tree. Within a couple of days, we found a dead hedgehog. He had been eating the poisoned snails thinking he would have a fantastic meal, but it cost him his life. I felt very sad and also extremely guilty.
Through my ignorance, I had caused the death of this hedgehog. I enjoy having them in my garden and have realized they are such useful animals eating harmful insects.
Going Organic
These two incidents opened my eyes and made me understand that I would avoid any type of pesticide in the future, so I went green (organic). From that moment, all my produce from the farm is organic.
My friends who buy my oranges and with whom I have a coffee and socialize are happy to be able to use the total orange for making marmalade, knowing they are not sprayed.
Glyphosate and other toxic ingredients
I just received an email from NaturalHealth365, telling me that Roundup's main ingredient, glyphosate, is not the only poisonous chemical in the mixture. The article mentions that the "inert" ingredients are more toxic than just the glyphosate on its own.
Many of these additional ingredients, called adjuvants, are toxic in and of themselves, but their toxicity increased exponentially when glyphosate is added.
The additives to weed killers can constitute as much as 95% of the total solution, however, Roundup® and the other ingredients have gone largely untested. With the advent of the Trump administration's goal of reducing or eliminating the authority of the Environmental Protection Agency, we, the public, have to step up and protect our health and that of future generations.
A very helpful book
Perhaps you are also thinking to go organic. It is a good idea to buy a book with extensive information on the know-how. Ann Larkin Hansen will tell you about how to get your organic certification.
You will find information on tending the land and care for animals, and much more. I can tell you that a home-grown tomato tastes way better than store-bought. This book will tell you how to run a successful and sustainable organic farm.
.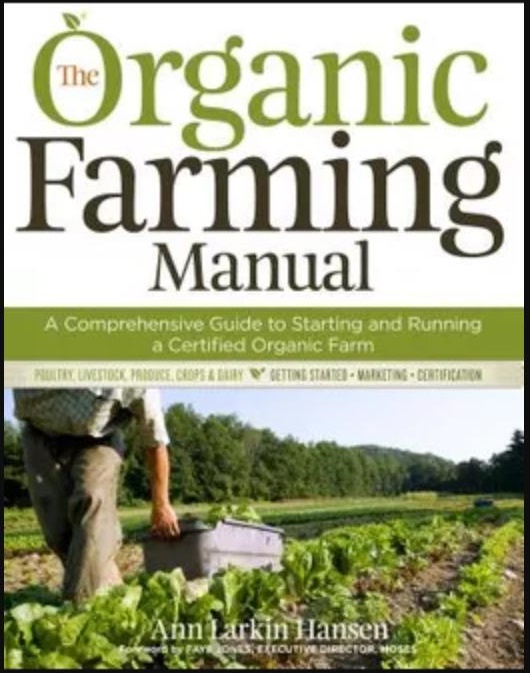 .
Conclusion
Time has passed, and Monsanto lost its first court case. Many more will follow. Pesticides have been found in cereals and oat. This is what a lot of people and especially children eat for breakfast. Believe me, your health does not interest those big companies, they are interested in earning money and that is a fact.
I came across the following documentary. It is the heartbreaking story of Agent Orange. It is unbelievable that now, 4 generations later people are still suffering the consequences.
I have made a special page for you. It is a collection of things you might be interested in. Please have a look at Recommendations.
Source: NaturalHealth365 and My Life
Photo Source: Pixabay and Private
There are many things in our daily life of which we are not aware. One does not hear so much about this product, but you should be informed about it. You might like to read the following post.