(Last Updated On: July 30, 2021)
The Food/Sex connection, recent evidence
I bet you are raising your eyebrows? Well, if you do, I promise this is going to be a very decent post. I hope it will be a valuable post, shedding some light on one of the problems of modern society. Food has a lot to do with sex. Eating the right type of food can increase your sex life.
Whether you are a man or a woman, it might be well worth it to continue reading. There is evidence that a poor sex life or sexual dysfunction could show some trouble in the future. I am talking about Heart Disease.
The positive effect of adding pumpkin seeds
One is never too old to change one's habits, and I can give you a personal example. A few days ago, I received the results of my bone density test. Compared to the results of 2016, I have improved by 2.5%. You might think that does not sound like much, but I can tell you it is. I am 68, and over the years my bone density results had shown a decline.
One might argue that is normal, but getting older, one has to be very careful not to get brittle bones. That is why I am so happy to have improved my bone structure. I added seeds and nuts to my already healthy diet, and that did the trick.
Ok, let's get back to what this post is about.
Food and its influence on your sex life
It seems that a poor lifestyle, i.e. smoking, too many animal-based foods, and especially processed foods, can have an adverse effect on your endothelium. You might now ask what is the endothelium. This is a single layer of cells that line the arteries and synthesizes nitric oxide from other similar molecules, which, in turn, helps arteries to dilate (expand).
It helps reduce the potential for arteries to become clogged and contributes to the reduction of atherosclerosis. This very thin lining is present in all the arteries of the body. If this lining gets damaged, it might show up as poor sexual performance many years before we recognize heart disease.
What food can do for you
There are a lot of foods you can eat and drink to help your arteries stay clean. One of them is Pomegranate juice. It reverses endothelial dysfunction and helps to keep your arteries clean.
This juice is full of antioxidants, which help to mitigate the negative impact that oxidative stress has on sperm function. It has also been shown to increase testosterone levels in men and women. Testosterone is one of the major hormones needed for sex performance. The taste of pomegranate juice is very nice so do give it a try. Swap your soda pop for this natural juice and enjoy better sex life.
Pomegranate has been used in recipes for hundreds of years. Even today you will find nice recipes where you can include this healthy fruit. I came across this yummy recipe recently and I would like to share it with you.
How about eating some pistachios
Another very helpful food is nuts. One of them, the pistachio nut, seems to do the trick. Eating some 100 grams a day will have a positive effect after 3 weeks. The positive effects of pistachio nuts were noted in a scientific study on men with erectile dysfunction. Cholesterol values went down, there was more blood flow in the penis and it improved the ability to have erections.
The following video will give you some helpful tips.
Keep your endothelium healthy
One of the fundamental things seems to be that a healthy endothelium will do the trick. If it is "sick", meaning clogged with wrong foods like animal products, man-made foods, fatty foods, and bad fats like canola oil, you can understand your sex life will suffer. One should have a plant-based diet.
This does not mean you have to nibble on a lettuce leaf the whole day, and that is all you get. A balanced diet, including plants, will promote the production of nitric oxide through the endothelium which will improve your sex life.
Add foods that are high in L-arginine like pine nuts, peanuts, walnuts, almonds, and of course pistachios. Brazil nuts should also form part of the mixture. Take a handful of nuts as a snack for in between, much better than those bars loaded with sugar.
Some other foods which need a place on your menu are Arugula, rhubarb, kale, spinach, beets, and bok choy, and do not forget to top it off with some fruits like grapes, apples, and green tea.
The benefits of drinking green tea
Green tea is about the best you can drink. Its positive effects on your health are many. Your heart will thank you when drinking a few cups a day. It is full of antioxidants that will fight cancer and it enhances your bone strength fighting osteoporosis.
These are only some of the benefits of drinking this tea known for thousands of years in Japan, China, and other Asian countries. What is important in choosing your brand of green tea is that it should be of high quality.
Cheap teas might be loaded with pesticides and can contain artificial flavors, heavy metals, mold, and could even have hidden GMOs. So please, only buy high-quality organic tea.
Conclusion
An unhealthy lifestyle will not promote a happy sex life. A stressful life and fast food are definitely not a help. The hidden stuff in man-made foods, like additives, GMOs, pesticides, artificial colors, bad fats, and sugar, or even worse aspartame, can all have a negative influence.
These things will accumulate and clog up your arteries. With clogged-up arteries the blood does not flow to where it is needed, I suppose you follow me.
Erectile dysfunction can be the first telltale sign of future heart problems. Knowing this, I suppose you might want to have a careful look at your diet and hopefully decide to make some healthy changes. Remember, I told you I am 68, and for sure am still interested in a happy sex life.
A great supplement you should not miss
We live a stressful life, always on the run. Our food is often not the right type of food. We need something to help our immune system. We need to be protected from free radicals. With all the problems we have, we might feel down.
Have a look at Organixx, this particular product helps you with the above-mentioned issues.
.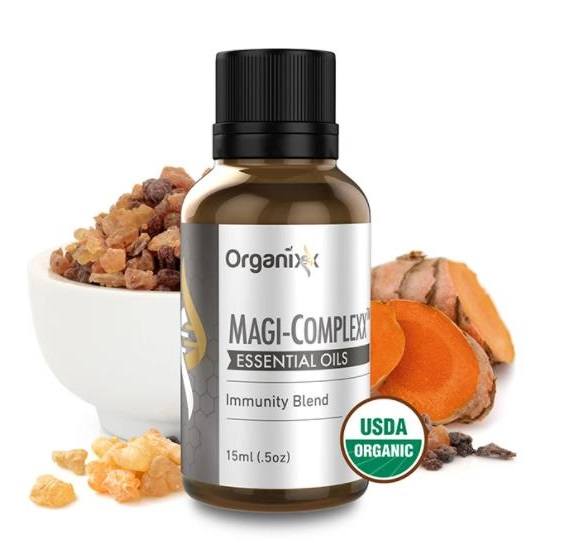 .
This is a book you need
How about some tasty Broccoli Beef Ginger, Finger-Licking Curried Chicken, Spinach Stuffed Sole, or 1-2-3- Peach Cobbler? You might fancy Poached Peach with Raspberries or perhaps Luscious Chocolate Strawberries?
It sounds perhaps unbelievable, but all these dishes are good for you. The only "side effects" you will experience are a higher energy level, weight loss, lower cholesterol, and lower blood pressure. Try it.
I have made a special page for you. It holds a collection of things you might find interesting. Before you leave, have a look at Recommendations.
Source: Food Revolution Network, an article on the 5th of September 2018. Taken from TheNakedFoodMagazine.com article by Joel Kahn, MD, where it was first published.
Photo Source: Pixabay
If you are interested to maintain good health and therefore a satisfying sex life, you might care to also read the following post.