(Last Updated On: August 2, 2021)
A real Dilemma, to Vaccine or not?
Do you vaccinate your child or not? This is not a simple decision. Hopefully, this post will help you with what to do. To be informed is so important when making health choices.
This is a very serious and sometimes contentious subject and it will impact how we address the needs of our children. They are the most susceptible part of the population but we give them vaccines very shortly after birth and in the first few years; We subject them to repeated exposure to potentially deadly diseases.
They make vaccines from dead or weakened disease cells. At times, a disease is kept in its live but weakened state in a solution containing a little mercury. Other contaminants include aluminum.  These are only two of the toxins that can be in a single inoculation.
This is a YouTube video of 3 February 2019. Personally, I find it interesting to hear both sides of the issue.
.

The debate on Vaccines is far from over and additional evidence is becoming known all the time. Here you have some more videos that might be of your interest.
A must read
This important book by David Kirby is very disturbing and makes you wonder what is happening. Did you know that in 1987 1 child in 10.000 had Autism, but in the 1990s it was a staggering 1 child out of 166? What caused this awful rise in such a short time?
In this book, you will read how the medical establishment tries to deny "the evidence of harm". The families with autistic children need their questions answered, they have this right.
.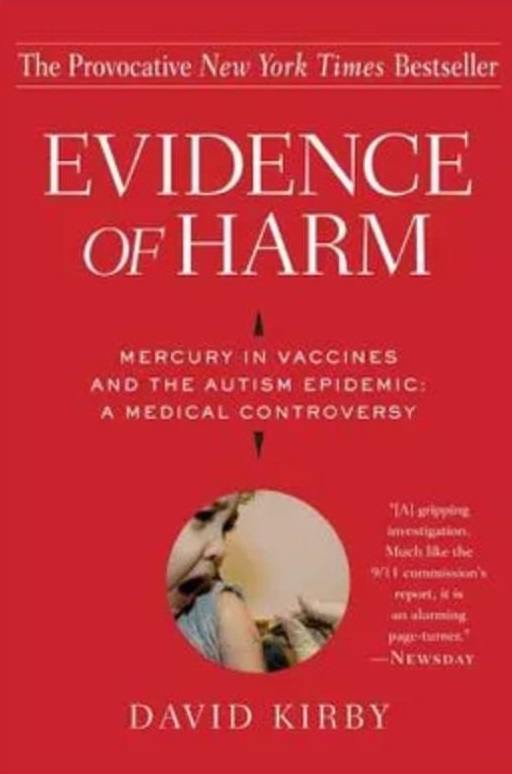 .
Important Information
I recently received information on a seminar that world-renowned filmmaker and health advocate Ty Bollinger is sponsoring. This will look at the subject from both sides of the argument. Below is part of the email he sent out.
We're about to witness the greatest health debate of the 21st century, and you're definitely going to want to have a front-row seat for this.
It's a topic that lights a fire under smart people on both sides of the issue.
Some say they're mandatory, and some say they're dangerous.
Tensions are rising from both camps, and our children are the ones caught in the middle.
The topics: Vaccines.
No matter where you fall on the spectrum of whether you think vaccines are helpful or harmful. The reality is that it's become one of THE hot-button issues of our time.
People are truly passionate about their positions, and that… my friends is a HUGE part of the problem.
When emotion interferes with facts, the truth gets lost in the shuffle.
But there's a new face leading the fight into the fray to try to separate fact from fiction and find the middle ground, where we can have an honest conversation about this…
Filmmaker and health freedom advocate Ty Bollinger has jumped headfirst into the choppy waters of the vaccine debate to investigate BOTH sides and find out what parents need to know to make the right decision for their kids.
He's about to release the biggest, most comprehensive series ever created on the topic of vaccines, and you need to see it. Period.
There's additional information here that you, your neighbors, and everybody in your community need to know about.
Click right here and get the full details about this explosive new documentary series and how you can watch the whole thing for FREE starting April 12th.
Here's to finding the truth…
Conclusion
We can all agree that we just want our children to be safe and that we don't want to take chances with their health. Vaccine safety is a topic every parent needs to be informed and educated about — pros and cons — in order to make the best possible decision for your family. Click here to watch a free preview of "The Truth About Vaccines".
I have made a special page for you with a collection of things you might find interesting. Do not leave before a brief visit to my page Recommendations.
Source: Ty Bollinger
Photo source: Pixabay
Often women do not know that they also need testosterone. If this important hormone is missing, you might suffer unexplainable symptoms. Have a look at the following post. I hope you will find helpful information.