(Last Updated On: July 30, 2021)
Do you eat G- BOMBS on a regular base?
Have you ever heard of G- BOMBS? I did not until recently when I received one of Ocean Robbin's emails about this topic. It has to do with 6 types of foods one needs to eat often. Ocean got this information from Joel Fuhrman, MD who is a firm believer that the G-BOMBS are extremely helpful in preventing chronic diseases, even cancer, heart disease, type 2 diabetes and many more ailments which plague our modern life.
G-BOMBS stands for the healthiest, immune-boosting, disease-fighting foods, and they should form part of your daily diet. Let us have a look at what these foods are.
The Letter G stands for Greens
Eating a pound of raw leafy greens will only count 100 calories, but they are packed with many nutrients. They help with weight loss, as you can eat as much as you wish.
The typical American diet only boasts of a tiny part of these greens, but they hold a sizeable amount of plant protein, they are rich in folate (the natural form of folic acid), calcium and small amounts of omega-3 fatty acids.
To keep your eyes healthy eat greens, as they contain lutein and zeaxanthin. Kale, bok choy, broccoli, and Brussel sprouts are a good bet. Cruciferous vegetables contain glucosinolate and when you blend, chop or chew a chemical reaction takes place and converts glucosinolate into isothiocyanate compounds that have an anti-cancer effect.
The Letter B stands for Beans
There is proof found in Thailand that beans were cultivated and eaten 9000 years ago. In Afghanistan and on the Himalayan foothills, people gathered a wild variety of beans.
Most countries worldwide eat beans and other types of the Leguminosae family. Beans are digested slowly, and it seems to act as anti-diabetes and also a weight-loss food. They help in feeling full for a longer time period, so you eat less.
Your cholesterol levels will get better because of the soluble fiber in the beans. Beans are an ally in preventing colon cancer because while in the intestines, it converts them into fatty acids by your intestinal bacteria. Eating beans, peas or lentils twice a week can give significant protection against different cancer types, like kidney, stomach, oral, and larynx.
The Letter O stands for Onions
When I cook, there is hardly a time where I do not use onion and garlic. It seems to be the basis for any meal. Onions, together with leeks, garlic, chives, and shallots, make up the Allium family.
Eating these vegetables helps with keeping your cardiovascular system healthy as well as your immune system. They are able to prevent the growth of cancer cells; they detoxify and stop angiogenesis.
The Letter M stands for Mushrooms
China seems to be the country where most mushrooms are cultivated, other important countries include Italy, United States, and the Netherlands. I love mushrooms and remember, while being a small girl living in Holland, my parents and I would go to find mushrooms in the forest near our home. My Mother would make lovely dishes, which I enjoyed a lot.
There has been a recent study in China. They found that women who ate fresh mushrooms, like 10 grams a day, had a 64% decreased risk of breast cancer. If they then combined this with drinking green tea, it reduced the risk to only 11% in premenopausal women and 18% for postmenopausal women.
There are many types of mushrooms like portobello, oyster, shiitake, maitake, and reishi mushrooms. All of them contain anti-cancer properties.
Besides, mushrooms are special as they have aromatase inhibitors. Even the normal mushrooms like white, crimini and portobello have this substance. Aromatase inhibitors can block the production of estrogen. There are drugs on the market which contain this component.
One should not forget to cook the mushrooms as some types have agaritine, a negative substance which is greatly reduced by the cooking process.
The Letter B stands for Berries
The United States is the top producer of blueberries. Other countries include Canada, Poland, and Germany. Who does not love eating blueberries, strawberries, and blackberries?
We consider them superfoods. I can not always find these fruits fresh on the market, so an excellent alternative is to buy them frozen. They do not have a lot of sugar but have a lot of nutrients. They are some of the highest antioxidant foods known.
Eating them often will help with reducing blood pressure and inflammation. They help with reducing DNA damage and battle Alzheimer's and Dementia. This is an excellent food for your brain and they taste delicious.
The letter S stands for Seeds
Personally, I am a lover of seeds. I put them on my different berries, mix in some other fruits and some natural yogurt and wild honey. This combination makes a great lunch. Seeds and nuts are full of healthy fats and should be on your menu every day. Flax, chia and hemp seeds are rich in omega-3 fats.
If you eat flax seeds, it will help to protect your heart. In sunflower seeds you will find a lot of protein and minerals, pumpkin seeds have a lot of iron and calcium and also zinc. Sesame seeds have the biggest amount of calcium of any foods in the world and even an abundant source of vitamin E.
Nuts like walnuts are very good for your brain. When you look at a walnut, it represents the brain in small. Funny how the shape of different foods often tells you for which organ of the body it will be beneficial.
In summary, greens, beans, onions, mushrooms, berries and seeds/nuts should be a part of your everyday diet. In general, you will be able to shop for these foods at your local market. Of course, always try to buy organic.
Add some supplements to your diet
Organixx, a great company with excellent products, just click on the photo and it will take you to their catalog of products. Our food is deficient in minerals and vitamins. That is why we need supplements added to our diet. Take a look. I think you will not be disappointed.
.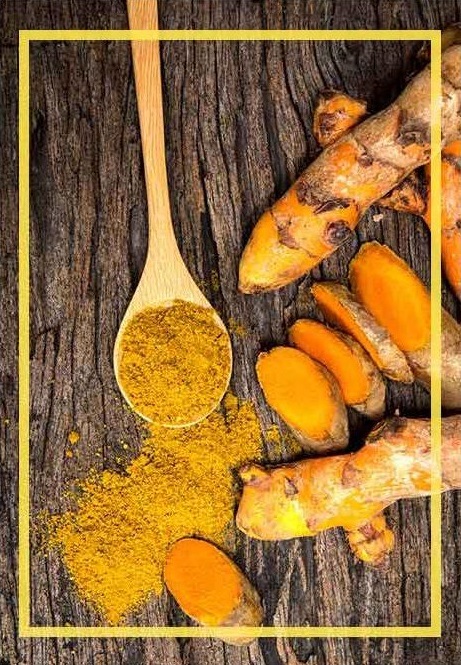 A must-have book
An outstanding book written by Dr. Ameet Aggarwal ND. They vote this doctor as one of the 43 Top therapists in the world. His advice is worthwhile taking to heart. He is a 5-times- best-selling author and knows what he is talking about.
.

 .
Conclusion
After reading this information, do you think you will be adding G-BOMBS to your diet? They are a big help to maintain your health. Also, the fact that we eat too many men-made foods with all its side effects shows the need to go back to nature. Your health will thank you.
I have a special page of Recommendations for my visitors, Before you leave, have a look.
Source: Wikipedia, The Food Revolution with Ocean Robbins and Joel Fuhrman, MD
Photo Source: Pixabay
Perhaps you like to read my post on healthy sweeteners. Too many foods have Aspartame added which is extremely bad for you. To know it has been approved by the FDA does not mean it is good for you. Always do your own research so you can make an informed decision about what you eat.