(Last Updated On: August 2, 2021)
How safe are Babys diapers?
A new baby is born into the family bringing great joy to the parents, perhaps brothers and sisters and the grandparents from both sides. Of course, the parents want the best for their baby and it will need a lot of things to make the first years of your baby, good and healthy years.
Diapers the old-fashioned way
Because of modern times, a lot of timesaving products have come on the market. One of them is disposable diapers. In old times mothers would stay at home and as part of their housework were expected to boil cotton diapers and when dry, use them again.
I was born in Australia in 1950 and my Mother told me while living on a farm that she would boil my diapers in a big pot hanging over the fire.
Nowadays, as mothers often have a job to manage besides their housework, disposable diapers were welcomed. Even if it is often noted on the package to clean the diaper before disposing of it, there hardly will be anybody who does that. They are thrown away dirty as they are.
How many diapers does a baby use?
A baby will dirty around 6 to 8 diapers a day, and that means up to 10.000 before your baby will be able to sit on a potty. All the diapers put a strain on our environment. It seems that diapers are the third largest consumer item in landfills.
Each baby contributes with some 2000 pounds of garbage. That is a colossal figure and requires some rethinking of what we are doing.
Then you must also consider that non-biodegradable diapers can prevent any organics from decomposing. This can also include dormant microbes and bacteria.
We must also consider the role of oil in the diapers. Oil is the raw material for the polyethylene plastic, which is used for manufacturing diapers. It takes around 1625 quarts of oil to have your baby wear diapers for 30 months. That is more oil than you will probably need in your total life to keep your car lubricated.
I find this YouTube quite disturbing. As a parent, you want the best for your baby. That is why one has to be well informed and not blindly follow all these pretty advertisements.
Dangerous chemicals found in diapers
Besides this environmental problem, some more bad news has come my way. I really think it is very important you know about this as it poses a health risk to your baby.
I suppose you have heard about glyphosate in food, something which has to be avoided at all costs. We have now discovered that glyphosate and a bunch of other toxic chemicals are present in diapers. This is definitely terrible news as your baby will be exposed to this for some 30 months, the first months in its life.
.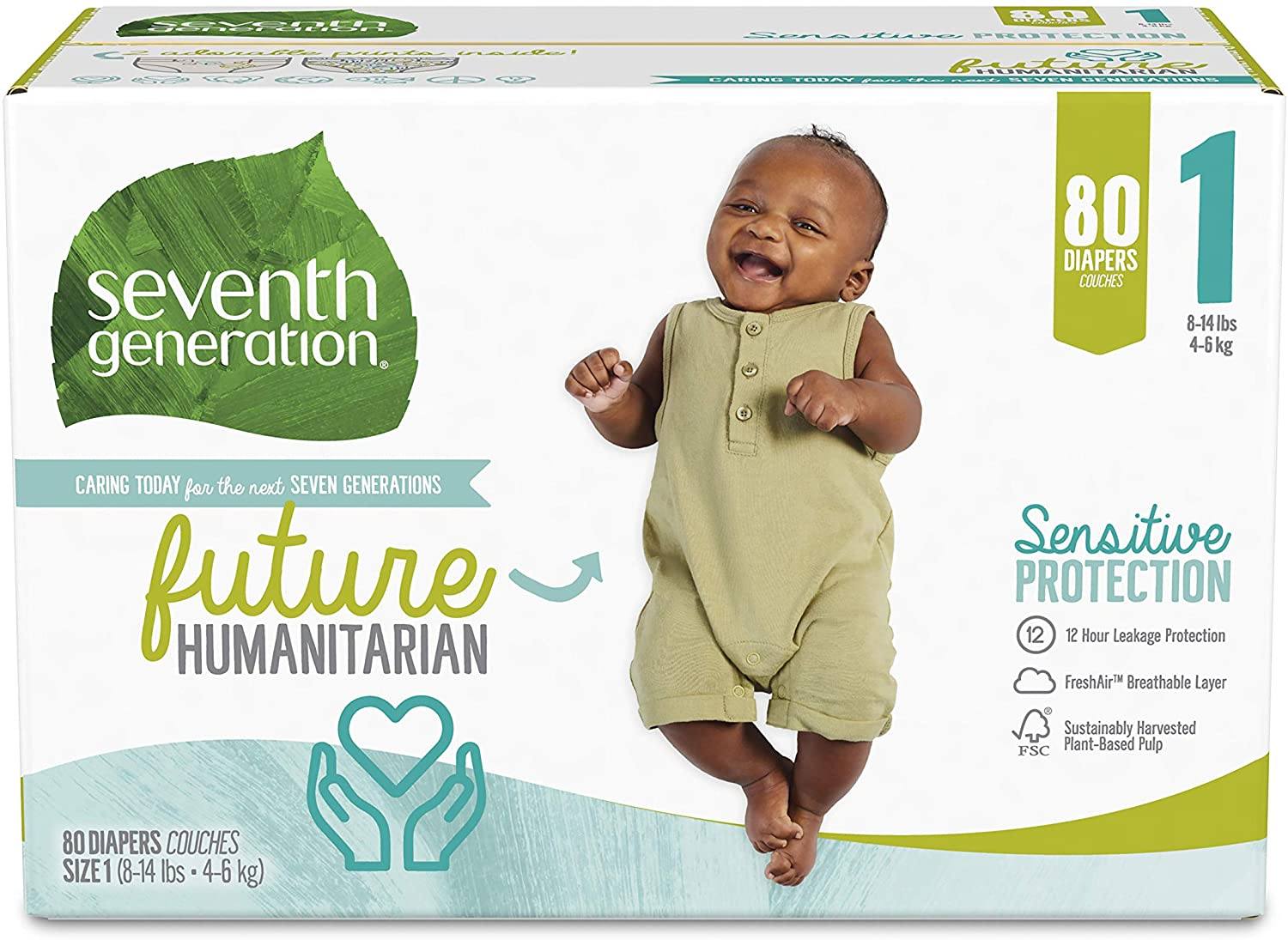 .
Diapers Test
The French safety agent ANSES has conducted tests these last years and has come with disturbing facts. They identified 60 chemicals like glyphosate (that is the active ingredient in Roundup) that are present in diapers. Some others were lindane, quintozene, and hexachlorobenzene, all of which were banned in the European Union and have been banned for over 15 years.
Those nasty chemicals found in diesel engines and cigarette smoke are also in your baby's diapers. Who would have thought that? They are PAHs (polycyclic aromatic hydrocarbons) like dioxins and furans.
Most of these toxic chemicals are carcinogenic and also endocrine disruptors. The argument that diapers are on the outside does not hold as the skin is our biggest organ, so babies absorb these things over time. 30 Months to be in contact with these awful chemicals is far too long to discard it as a health risk.
Now you may ask, what can one do? Only 5% of parents living in the Western world use cotton baby diapers. There are a lot of brands on the market that are eco-friendly have no nasty chemicals, etc. They will cost approx 0,50 each and you can throw them away. So, now it is up to you to decide what is best for your baby.
I would say baby's safety is first on the list. So that will reduce your choice to environmental disposable diapers or go back to good old times and boil a pot with cotton diapers. I hope you will find the time to do that.
A helpful baby guide
This book is a clever guide with many useful tips. In the Eco-nomical Baby Guide, the authors prove that bringing up a baby can be easy on the pocketbook and the planet.
An Afterthought
As our planet is getting more and more soiled by waste, especially the plastic waste which is a hazard to marine life, fauna and flora, and even humans on a whole, it would be a good thing to rethink our actions even if it is on Baby Diapers.
I have made a special page for you. There you might find something of your interest. Please have a look at Recommendations.
Source: Dena Schmidt, staff writer for Natural Health 365 on February 18, 2019
Photo Source: Pixabay
Babies are tender creatures, and special care has to be taken so they can thrive. You might like to read the following post. Be informed.